A ski trip can be one of the most exhilarating experiences of your life, but it's important to make sure you pack everything you need to enjoy it to the fullest. Whether you're a seasoned skier or a beginner hitting the slopes for the first time, you'll want to be well-prepared with appropriate clothing and gear. We'll go over what to pack for a ski trip, what to wear, and how to look stylish while hitting the slopes. So, if you're planning a ski trip, read on for some helpful tips that will ensure you're ready for anything!
Introduction
Going on a ski trip can be an exhilarating experience! You'll get to spend your days skiing down the beautiful snowy mountains and enjoying the breathtaking views. However, before you can hit the slopes, you need to make sure you have everything you need packed and ready to go. Here are some essentials that you should consider packing for your next ski trip:
Ski Gear: This is the most important thing to pack. Make sure you have your skis, poles, boots, and helmet. If you don't own any of these items, you can rent them at the resort.
Clothing: Dressing appropriately is crucial when skiing. You'll want to pack a waterproof jacket and pants, multiple layers of warm clothing, gloves, and a hat. Don't forget about socks either. You'll want to invest in a good pair of ski socks to keep your feet warm and dry.
Skin Protection: The sun can be very strong in the mountains, even on cloudy days. Make sure to pack sunscreen, sunglasses or goggles that offer UV protection, and lip balm with SPF.
Personal Items: You'll want to bring any personal items you may need, such as medication, toiletries, and your phone charger.
Apres Ski Clothing: After a long day of skiing, you'll want to relax and unwind. Pack some comfortable clothes to lounge in, like sweatpants or leggings, and a pair of cozy socks or slippers.
When packing for a ski trip, it's important to keep in mind that you'll be spending a lot of time outside in cold weather. Make sure to dress appropriately, bring enough layers to keep you warm, and never forget protective gear like helmets and goggles. With these essentials, you'll be ready for a fantastic and safe ski trip!
What Do You Need to Bring for a Ski Trip?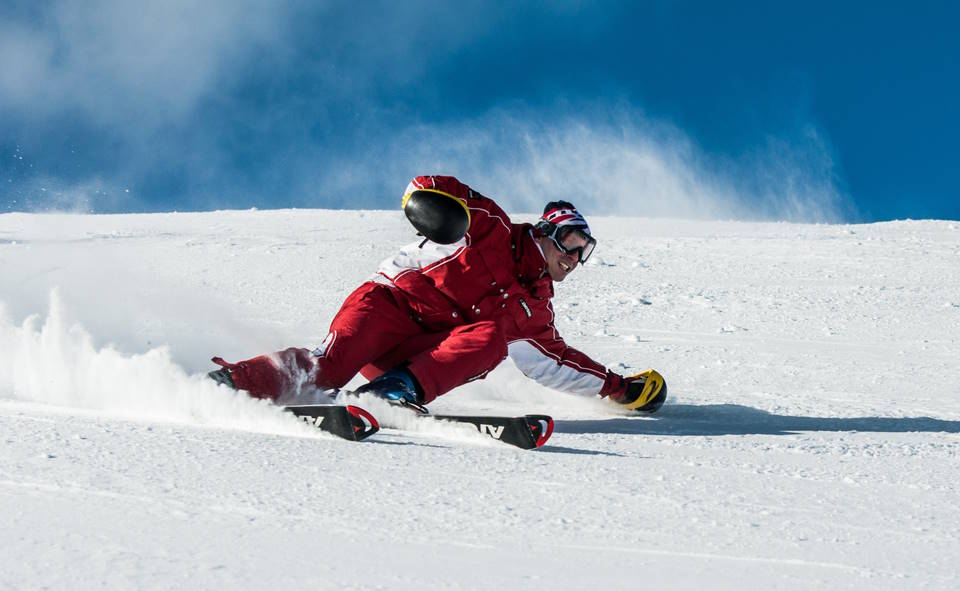 If you are planning to hit the slopes this winter, it is important to know what you need to bring for a successful ski trip. Packing for a ski trip can be challenging, especially if it's your first time.
Some essential items that you should pack include:
Warm clothing: When you're on a ski trip, it is important to stay warm and comfortable. Make sure you pack warm clothing such as thermal underwear, ski socks, gloves, and hats.
Ski equipment: Don't forget to carry the necessary ski equipment such as skis or snowboards, boots, and bindings. If you don't own these items, you can always rent them at the resort.
Protection gear: Safety should be your top priority when skiing. Be sure to bring protective gear such as a helmet, goggles, and sunscreen to protect your head, eyes, and skin from the sun.
Other items you should consider packing include a water bottle, energy bars or snacks, a backpack, and a camera to capture your skiing adventures. It is important to check with your ski resort to see what other facilities they provide, such as towels, toiletries, and lockers, so you don't overpack. Remember, the key is to pack light and only carry essential items.
| What to Bring | What Not to Bring |
| --- | --- |
| Ski equipment | Expensive jewelry |
| Warm clothing | Formalwear |
| Protection gear | Heavy suitcases |
| Energy bars and snacks | Valuable electronics |
What you pack for your ski trip will depend on your personal preference and the duration of your trip. The key is to be prepared and bring essential items to ensure a enjoyable and memorable skiing experience.
What Should I Pack for a Week Skiing?
If you're planning a week-long ski trip, packing can be a daunting task. You want to make sure you have everything you need to hit the slopes, but you don't want to overpack and be weighed down.
Here are some essentials to consider when packing for a week of skiing:
Ski gear: Of course, you'll need your skis or snowboard, boots, bindings, and poles. But don't forget about other important gear like helmets, goggles, and gloves. Make sure all of your gear is in good condition and fits properly before you hit the slopes.
Clothing: Dressing in layers is key for skiing. You'll want a base layer of moisture-wicking fabric, a mid-layer of fleece or wool, and a waterproof outer layer. Don't forget to pack extra socks, as well as a hat and neck gaiter or scarf.
Accessories: You'll also want to bring some accessories to make your time on the mountain more comfortable. A backpack or hydration pack is great for carrying water, snacks, and extra layers. Hand and foot warmers can be a lifesaver on particularly cold days.
While these are the most important items to pack for a ski trip, there are a few other things you might want to consider bringing. Sunscreen and lip balm are essential for protecting your skin from the sun and wind. And if you plan on hitting the hot tub after a day on the mountain, don't forget a swimsuit!
| Essentials | Extras |
| --- | --- |
| Ski or snowboard | Sunscreen |
| Boots and bindings | Lip balm |
| Helmet and goggles | Hand/foot warmers |
| Gloves and socks | Swimsuit |
When it comes to packing, it's always better to be over-prepared than under-prepared. But if you're trying to pack light, focus on the essentials and leave behind anything unnecessary. Happy skiing!
What Should You Not Forget When Skiing?
When you're heading out for a day of skiing, there are a lot of things to remember. From your skis, to your boots, to your outerwear, it can be easy to forget something important. Here are some things that you should definitely not forget when you're getting ready to hit the slopes:
Sunscreen – Even if it's cloudy or overcast, the sun's rays can still damage your skin, especially when they are reflected off of the snow.
Lip balm – Your lips can dry out and crack when you're out in the cold all day. Make sure to bring a moisturizing lip balm with SPF protection.
Sunglasses or goggles – These are essential to protect your eyes from the bright sun and glare off the snow. Make sure they fit properly and are comfortable to wear all day.
Water – It's important to stay hydrated, even when you're out in the cold. Bring a water bottle or hydration pack to keep yourself refreshed throughout the day.
While these might seem like small things, they can make a big difference in your day on the mountain. Make a checklist before you head out to make sure you don't forget anything important!
| Item | Why it's important |
| --- | --- |
| Sunscreen | Protects your skin from the sun's harmful rays, even when it's overcast. |
| Lip balm with SPF | Keeps your lips moisturized and protected from the wind and sun. |
| Sunglasses or goggles | Protects your eyes from the sun and snow glare. |
| Water | Keeps you hydrated and feeling your best throughout the day. |
Do You Wear Pants Under Ski Pants?
If you are new to skiing or snowboarding, you may wonder what to wear underneath your ski pants. Should you wear regular pants or leggings, or is it better to go commando? The truth is that it is entirely up to you, but wearing pants or leggings under your ski pants has some advantages.
If you decide to wear pants under your ski pants, make sure they are thin and made of moisture-wicking material such as polyester or nylon. These fabrics will keep you dry and warm by wicking away moisture from your skin. Avoid cotton, as it absorbs moisture and may make you feel cold and uncomfortable.
For women, wearing thermal leggings or long johns under ski pants is a popular choice. They provide extra warmth and allow for a full range of movements.
For men, thin running tights or compression pants can also be a good option.
Another advantage of wearing pants under ski pants is that they provide an extra layer of protection against the cold and wind. This is especially important if you are skiing in extremely cold temperatures or in areas with high wind chill.
However, if you prefer to go commando, that is also a viable option. Just make sure that your ski pants are made of breathable and moisture-wicking material and that they fit you properly. Tight-fitting ski pants can restrict your movements and make it more difficult to ski or snowboard.
Can You Wear Jeans Skiing?
When planning for a skiing trip, one important thing to consider is what to wear. Skiing requires proper clothing that can provide warmth, comfort, and protection from the cold and snow. One common question that skiers ask is, "Can you wear jeans skiing?".
The short answer is no, it's not recommended to wear jeans when skiing. Jeans are made of cotton which is not suitable for cold weather conditions. Cotton absorbs moisture and sweat which can make you feel wet and chilly. It also doesn't provide enough insulation to keep you warm when skiing. If you fall in the snow, jeans can easily get soaked and weigh you down, making it difficult to move around.
It's important to wear proper ski clothes that are made of waterproof and breathable materials such as Gore-Tex or similar fabrics. Ski pants and jackets are specially designed to keep you dry, warm, and comfortable when skiing, and they also provide protection against wind and snow. Layers are also important when skiing as you can easily remove or add clothing as necessary. Thermal underwear, base layers, fleece or wool layers, and a waterproof jacket and pants are all important for a day of skiing.
Thermal underwear or base layers should be made of synthetic materials or wool.
Fleece or wool layers provide extra warmth and insulation.
A waterproof and breathable jacket and pants are necessary for staying dry and comfortable.
How Can I Look Stylish While Skiing?
When it comes to skiing, function always trumps fashion. The primary goal is to make sure you are warm, dry, and comfortable while out on the slopes. However, that doesn't mean you can't still look stylish while skiing. In fact, with the right gear and accessories, you can look and feel like a pro as you glide down the mountain.
First, make sure you invest in quality outerwear that both fits your body well and serves a functional purpose. Look for jackets and pants that are waterproof, windproof, and insulated. Opt for bright colors or bold prints to stand out on the mountain. Bonus points if your jacket has features like vents, adjustable hoods, or pockets with headphone ports.
Next, consider adding in accessories like helmets, goggles, and gloves. A chic helmet not only protects your head but also adds a stylish touch to your outfit. Goggles not only provide protection for your eyes but also come in various colors and styles to match your outfit. Gloves are also essential for keeping your hands warm and dry, but don't be afraid to choose ones with fun patterns or bright colors to make a statement.
Remember that layering is key when it comes to staying warm and comfortable while skiing. Opt for moisture-wicking base layers and insulating mid-layers to keep you warm without bulk.
Invest in a good pair of ski boots that both fit your feet well and offer support while skiing. Look for boots with features like heat moldable liners, adjustable cuffs, or customizable footbeds.
Accessorize with a fashionable scarf or beanie. Look for ones made from warm, insulating materials like wool or fleece to keep you toasty while still looking good.
Lastly, don't forget about the après-ski outfit. A cozy sweater, leggings, and boots can make you look chic and comfortable while enjoying some hot cocoa or a fireside chat after a day on the slopes. Remember to enjoy the experience and embrace your personal style, whether it's practical or playful.